The Dibble Institute is hosting the webinar "Meet Them Where They Are: Building Protective Factors for the Future" on September 11th. The webinar will discuss how different agencies are using funding streams to utilize relationship education to help youth build protective factors.
Wed, Sep 11, 2019 2:00 PM - 3:00 PM MDT
---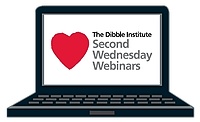 Hear how three agencies that use different funding streams utilize relationship education to meet youth where they are in order to help them to prepare for healthy lives and futures. These organizations use Dibble's programs to build protective factors so the youth can communicate effectively in jobs, set safe boundaries in relationships, make healthy decisions about their love lives. These

agencies serve young people in schools, transitional living homes, and community-based settings. Objectives: Attendees will: ~Understand the needs of vulnerable youth ~Demonstrate how relationship education meets vulnerable youth where they are ~Learn about best practices used in diverse settings Presenters – Panel Mina Koplin – Salt Lake County, SLC, UT (SLC) - TLP Funded Emily Spruill – Advocates for Children/Flowering Branch, Cartersville, GA – ILP through VOCA funding Reta Johnson – Family Center, Little Rock, AR – PREP Funded Who should attend: TLP grantees, ILP grantees, PREP and other Teen pregnancy prevention grantees, those who work with high-needs, vulnerable youth, those who seek to help youth build healthy lives and futures. When: Wednesday, Sept 11, 2019, 4:00 pm Eastern/1:00 pm Pacific Duration: 60 minutes Cost: Free!